Senior Pastor
Isaac Worley became our Senior Pastor in 2020. He leads our church each week as we seek to fulfill the mission that Christ has given to us to reach the people in Bethany, MO and the surrounding communities with the message of the Gospel of Jesus Christ.
Pastor Isaac holds a B.A. in Biblical Studies (Evangel University), a Master of Leadership and Ministry (M.L.M) from AGTS in Springfield, Missouri, and is ordained in the Southern Baptist Convention. He is passionate about the Word of God and serving the local church through preaching, teaching, prayer, shepherding the members of the local church, and reaching out to the lost through evangelism.
Pastor Isaac is married to his beautiful wife, Sarah. Sarah is a CPA and does public accounting. On her free time, she loves to cook and go on relaxing walks! Isaac and Sarah have two boys: Judah Scott, who was born on March 31, 2021, and Elias Dean, who was born on August 22, 2023.
Trent Crawford is our Youth/Worship Pastor. Originally from Trenton, Missouri, Trent got his start in the ministry at age 17 when he joined the praise band at Liberty Baptist Church, a local congregation in the Trenton area. Following his graduation from North Central Missouri College in 2017, Trent moved to Maryville, Missouri where he became heavily involved in the Christian Campus House at Northwest Missouri State University, serving both on the worship and leadership teams.
In the fall of 2019, Trent fully dedicated his life to vocational ministry and began his journey on sharing the gospel message, focusing on both youth and worship ministries. Following his graduation from Northwest, Trent served as the Associate Pastor at the Campus House for a full year, sharing in both the teaching, as well as worship leading responsibilities.
Trent is married to Maddie Crawford. Maddie works as a Social Studies Teacher at South Harrison High School. Both Trent and Maddie have a strong passion to see the youth of this area grow in their relationship with Christ, as well as support the surrounding communities anyway that they can.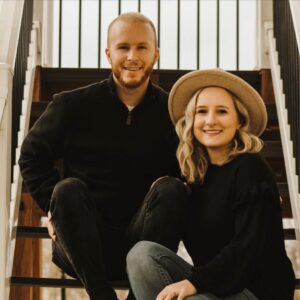 Youth / Music Ministries Pastor
Our church is currently served by five deacons who meet monthly
to assist our pastor in the logistics of church management.

Gary Hatten
(Chairman)

Ron Smith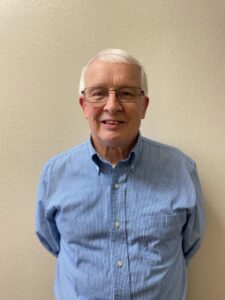 Jim LeRette

Chuck Thompson

Ian Caley
Melissa Delgado is our Church Secretary. Melissa grew up in Bethany, and graduated from SHHS in 2006. After graduation, she attended NCMC. Melissa currently holds membership at Blue Ridge Church in Gilman City, MO. In April of 2011, she married Victor Delgado. They have three children: Amelia, Adalene, and Victor Glenn. Melissa is passionate about Jesus and His Gospel. She enjoys gardening, baking, sewing and riding motorcycles.

Church Secretary
Children's Ministry Directors
Luke and Shelley Noyd serve as the Children's Ministry Directors for Immanuel Baptist Church. They met in college at the Christian Campus House and have been married since January of 1998 and they have two grown daughters, Aubrey and her husband Thomas, and Allison. Luke is a full-time software developer at a book distribution company and Shelley has been a stay-at-home wife and mother throughout their marriage. In addition to serving in ministry, their favorite thing to do is simply spend time together as a family.
Sandra Caley is our Church Treasurer. Sandra has been treasurer since September 1999. She is from New Hampton, MO. Sandra was baptized along with her family, at Brooklyn Falls, north of Bethany, in July of 1999. Sandra worked for Old American Insurance Co. for sixteen years and Farmers Bank in Bethany, MO for 29 years.
Sandra is married to Ken Caley. Sandra and Ken have two children; Klaire (Shannon) and Ian (Megan). Sandra and Ken have six grandchildren; Lucien, Larson, Lennox, Charlotte, Caroline, and Catherine. All live close by to spend time with grandma.
Sandra's hobbies are cooking, reading, crocheting, outdoor work and traveling.
Church Treasurer