Senior Pastor
Rev. Isaac Worley became our Senior Pastor in 2020. He leads our church each week as we seek to fulfill the mission that Christ has given to us to reach the people in Bethany, MO and the surrounding communities with the message of the Gospel of Jesus Christ.
Pastor Isaac holds a B.A. in Biblical Studies (Evangel University), a Master of Leadership and Ministry (M.L.M) from AGTS in Springfield, Missouri, and is ordained in the Southern Baptist Convention. He is passionate about the Word of God and serving the local church through preaching, teaching, prayer, shepherding the members of the local church, and reaching out to the lost through evangelism.
Pastor Isaac is married to his beautiful wife, Sarah. Sarah is a CPA and does public accounting. On her free time, she loves to cook and go on relaxing walks! Isaac and Sarah have one baby boy, Judah Scott Worley, who was born on March 31, 2021.
Lena Moser is our Church Secretary. She has been a member of IBC since 2012 and was hired on in May of 2020 as Secretary.
Lena met Aaron in May of 2017 and they married in December of 2017. In November of 2019, they welcomed their first child, Blake Marie, and in May of 2021 they welcomed their second child, Riggins Kyle.
Lena is passionate about service (especially behind the scenes) and organization!

Church Secretary
Our church is currently served by six deacons who meet monthly
to assist our pastor in the logistics of church management.

Gary Hatten
(Chairman)

Ron Smith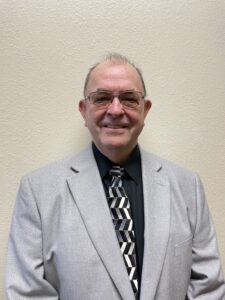 Jerry

Ellis

Chuck Thompson

Ian Caley

Jim LeRette